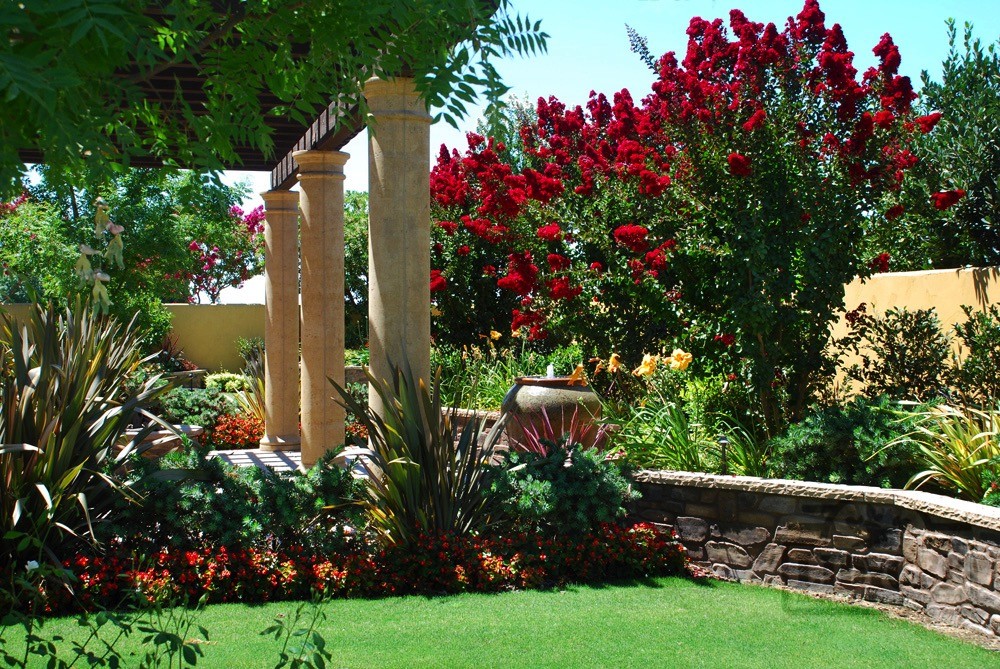 Landscape Management Services
Lidyoff Landscape understands that a well maintained property adds to your property's value and your satisfaction. Our workforce and owners are known for their extensive horticultural knowledge, innovative problem solving and over a 50 year track record for outstanding work.
Lidyoff Landscape's professional staff also can assist in irrigation evaluations and monitoring for water conservation programs, design and install upgraded systems, such as rain and moisture sensors, smart controllers, deep watering system, drip and in ground irrigation systems.
Consulting Services Areas of Expertise
Site development, layout of house, guest house, barns, vineyards, orchards and pastures.
Water features, design and construction.
Natural rock retaining walls.
Irrigation design, pump sizing, water management solutions.
Drainage, dry wells, bio swells and water retention systems.
Tree and plant selection and relocation.
Private residential golf greens and courses.
Review clients existing designs and drawings.